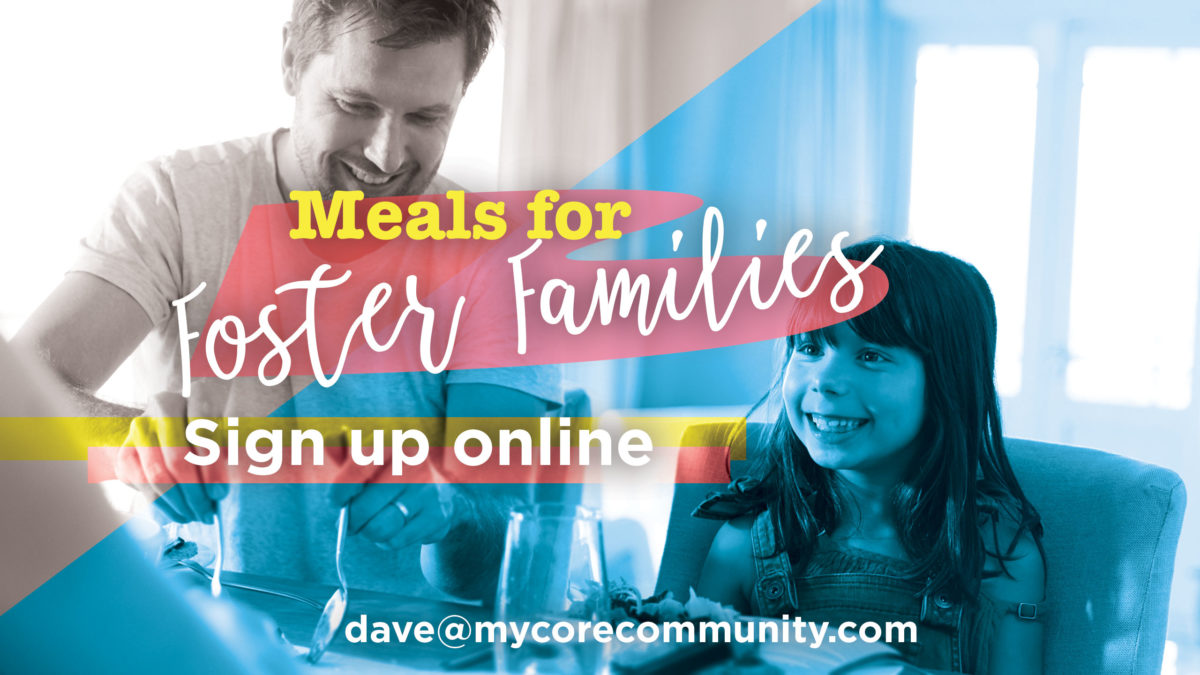 Meals For Foster Families
Let's help the foster families in our community. A great way to come a long side them is to provide a meal for their family. Sign up today if you are able to cook a meal.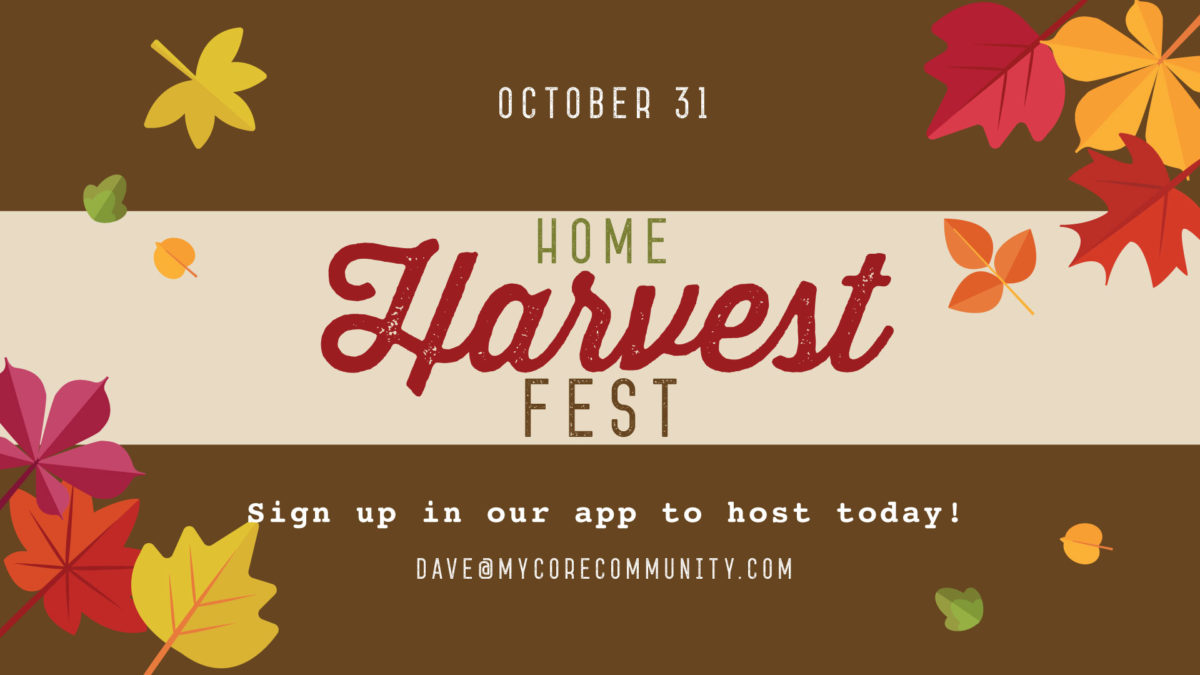 Home Harvest Fest
The Home Harvest Fest is a time for us to get together in our neighborhoods and throw the best party on the block. Invite friends over or get together as a Life Group. We do this to engage our neighbors, build relationships and invite them to join one of our congregations. If you are interested in hosting please contact Dave Laubscher.
Make your event happen with us!
Take a look at the full calendar of all our upcoming events being held at the CORE Christian Community Center. All our facilities are listed within the venues of the event, including addresses so you can easily find us on the map. We hope you can find ways to engage with the community here.