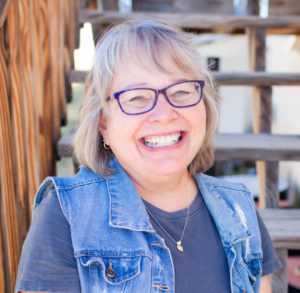 CORE Christian Community K-5th Parents!
Hello,
My name is Carol Stancer.  I am originally from Nebraska. I met my husband Lew, at Nebraska Christian College where we both received degrees.  From there, we went to Cincinnati, Ohio where by husband furthered his education at Cincinnati Bible Seminary. I've been involved in Children's and Youth ministries for over 25 years alongside may husband (who was youth minister for several congregations). We and our two daughters lived in Nowata, OK and then in Aurora, CO where our son was born. We then went to Honduras to minister there with a team of missionaries for almost five years. For the last fifteen years, we have lived in Colorado Springs where I have taught preschool for Head Start.
For over 2 years, we have been a part of Hills Christian Church where I have volunteered in the nursery/preschool. I was hired to start July 1, 2021 to lead the Children's ministry for the CORE. I have been working alongside a wonderful group of volunteers and appreciate all they do for the Kingdom of God.  I hope to celebrate the volunteers a few times each year, and be there to help, guide, and appreciate them.
I appreciate so much this opportunity to serve parents and children in this way and am excited to grow alongside MPC and Hills CC congregations.
Carol Stancer